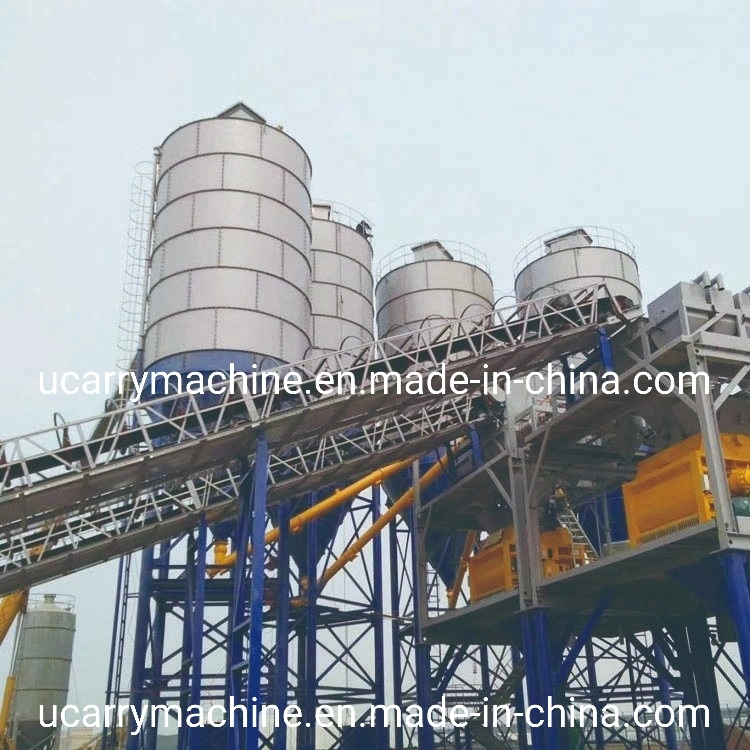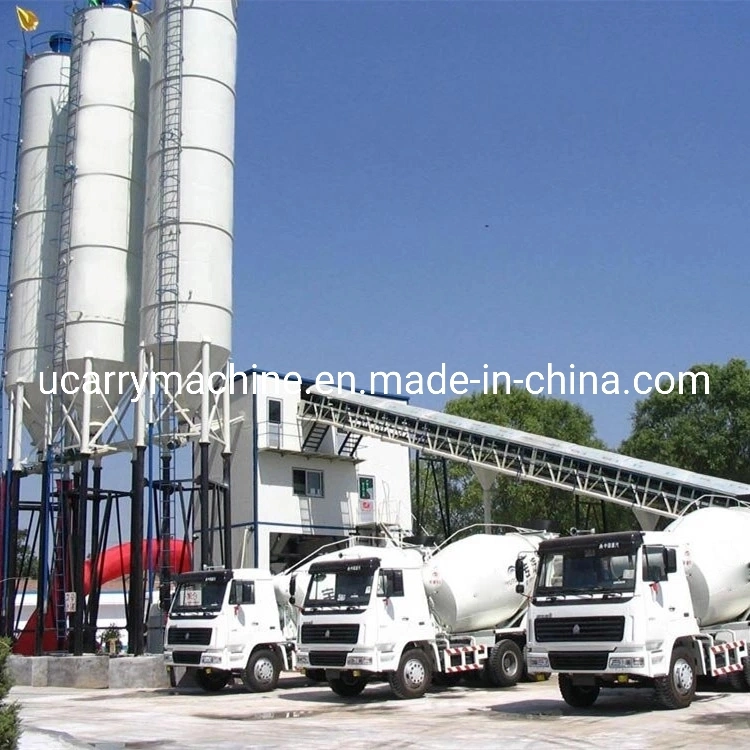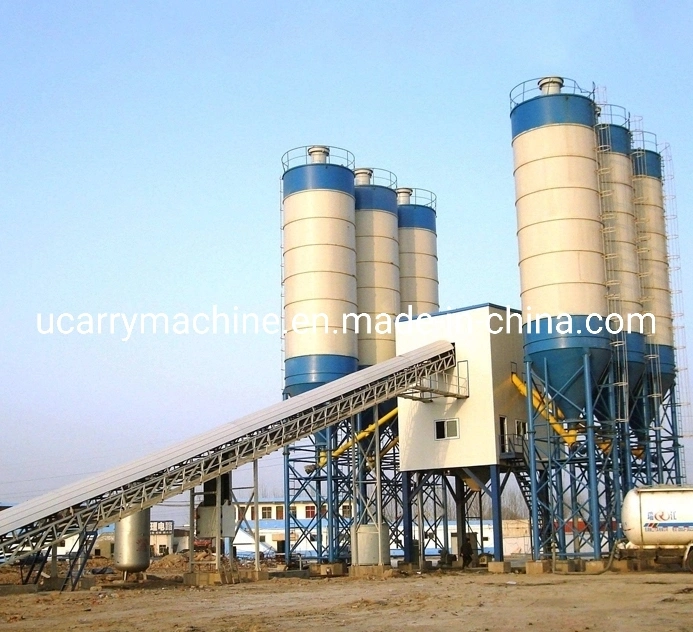 The BP-B series precast batching plant is special designed for large
scale precas manufacturer such as PCCP pile .metro tube piece.
It has the advantage of high efficiency and reliability
.

Mechanical section -compact structure ,reliable working
Adopt planetary mixer ,which is suitable for all kind of high performance concrete ,it can achieve
homogeneous in shortest time .
Aggregate batching system with coarse and fine electric scale ,ensures accurate weighting and high efficiency.
The aggregate powder and liquid weighing systems use reliable load cells to reach the accurate and stable result.
Electric section -easy operation ,automatic running
Automatic control system with industrial control computer or PLC has faster running speed and high efficiency .
The function of automatic feeding compensation ,scale deducting and drop self correcting ,can improve the weighting
precision .The moisture probe can be equipped to achieve water on-line testing and proportion automatic correction
to control the quality of concrete.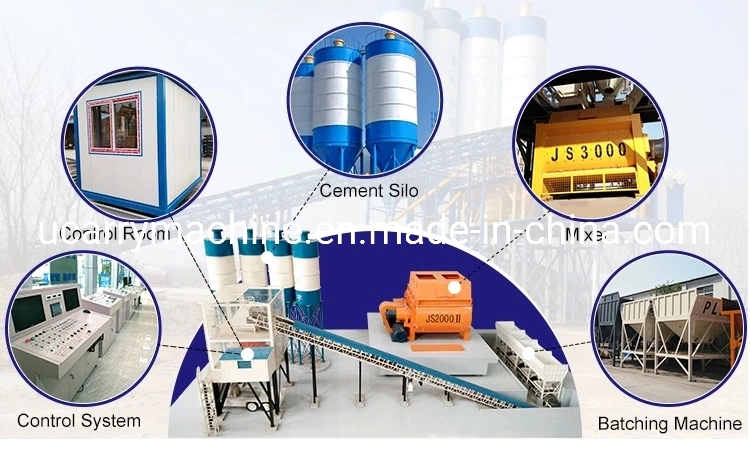 | | | | | | | |
| --- | --- | --- | --- | --- | --- | --- |
| Model | HLS60 | HLS90 | HLS120 | HLS180 | 2HLS240 | 2HLS360 |
| Theoretical productivity | 60 | 90 | 120 | 185 | 240 | 360 |
| Mixer model | JS1000 | JS1500 | JS2000 | JS3000 | 2 *JS2000 | 2*JS3000 |
| Discharging height(m) | 3.8 | 3.8 | 3.8 | 3.8 | 3.8 | 3.8 |
| Aggregate weighing precision(%) | ±2 | ±2 | ±2 | ±2 | ±2 | ±2 |
| Water weighing precision(%) | ±2 | ±2 | ±2 | ±2 | ±2 | ±2 |
| Cement weighing precision(%) | ±1 | ±1 | ±1 | ±1 | ±1 | ±1 |
| Additive weighting precision(%) | ±1 | ±2 | ±2 | ±2 | ±2 | ±2 |
| Max cement weight (kg) | 600 | 1200 | 1500 | 2000 | 2*1500 | 2*2000 |
| Max aggregate weight (kg) | 3000 | 4000 | 5000 | 6500 | 2*5000 | 2*6500 |
| Max weight value of water scale(kg) | 300 | 500 | 500 | 600 | 2*500 | 2*600 |
| Max weight value of additive kg) | 40 | 50 | 50 | 60 | 2*50 | 2*60 |
| Convey capacity of screw conveyor (t/h) | 35 | 50 | 50 | 60 | 50 | 60 |
| Silo capacity (t) | 100 | 100/200 | 100/200 | 100/200 | 100/200 | 200/300 |
| Rated power (kw) | 100 | 132 | 200 | 232 | 2*200 | 2*235 |
| Operating weight (t) | 50 | 60 | 80 | 95 | 2*80 | 2*95 |
PACKING & DELIVERY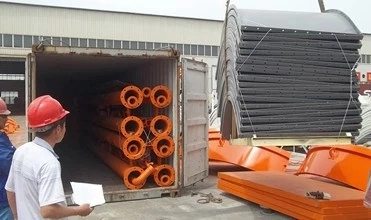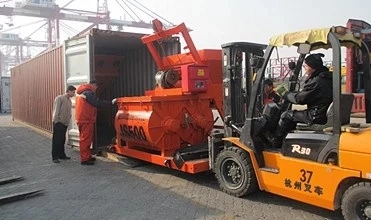 WHY CHOOSE US