1. Description:
1)Based on the rich experience in the field of manufacturing concrete mixer, as well as the European
Technology had been brought in, we have successfully developed and manufactured the "state of the
Art"ready mixed concrete batching plant, which is endowed the newly environmental protection design
With the function of sound proof and anti-dust pollution.
2)These series type of machineries are equipped with the quick assembling modular structure, efficient mixer and automatic dual -computer synchronization computer controlling system which enables the related machines be controlled separately and synchronized.
3)At present, this unit is more advanced large -scale concrete mixing equipment in domestic
Market, whose wide application includes the ready mixed concrete, concrete pile, concrete
Components, dam construction and marine construction.
4)What's more, we can design and produce the professional machinery according to the different technical requirements and actual demands from customers.
2. Feature:
1)The concrete mixing plant is a combinational device used to mix concrete in centralized.
2)There are many different types and components of the concrete mixing plants, the basic structure includes: Feeding system, measuring (weighing) system, mixing system, electrical system and auxiliary equipments (such as air compressor, water pump etc. ).
3)They are used to transport, feed, store, batch, weigh, mix and discharge the concrete raw materials: Cement, water, sand, crushed stone, admixture and additive.
Further more information &pictures, please contact with our company.
Model
HZS60
HZS90
HZS120
HZS180
HZS200
Productivity
50
75
100
150
200
Mixer

Type
JS1000
JS1500
JS2000
JS3000
JS4000
Power
(kW)
2×22
2×30
2×37
2×55
2×75
Exceeding Capacity
(m3 )
1
1.5
2
3
4
Grain Size
(mm)
≤60
≤80
≤80
≤80
≤80
Batcher

Hopper Capacity
(m3)
12
15
20
30
40
Hopper Quantity

3
4
4
4
4
Conveyor Capacity (t/h)
400
400
500
600
600
Weighing Scope Accuracy
Aggregate
(kg)
2500±2%
3500±2%
4500±2%
7000±2%
2×4500±2%
Cement
(kg)
600±1%
900±1%
1200±1%
1800±1%
2400±1%
Cols ash
(kg)
200±1%
300±1%
600±1%
800±1%
1100±1%
Water
(kg)
300±1%
400±1%
600±1%
800±1%
1000±1%
Additive
(kg)
30±1%
30±1%
40±1%
50±1%
50±1%
Total Power
(kW)
99
120
142
190
240
Unloading Height
(m)
≥3.9
≥3.9
≥3.9
≥3.9
≥3.9
Note: 1.The total power does not include the power of screw conveyor;
2. The quantity of hopper can be designed as required;
3. All above specifications are subject to alteration without notice.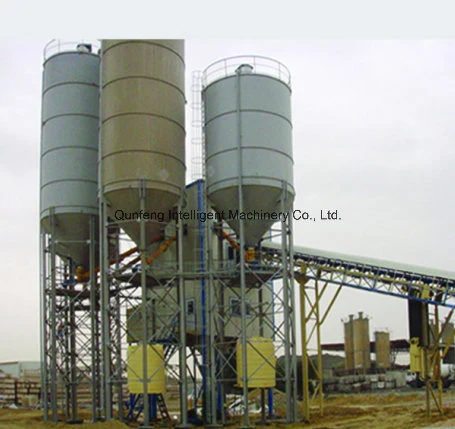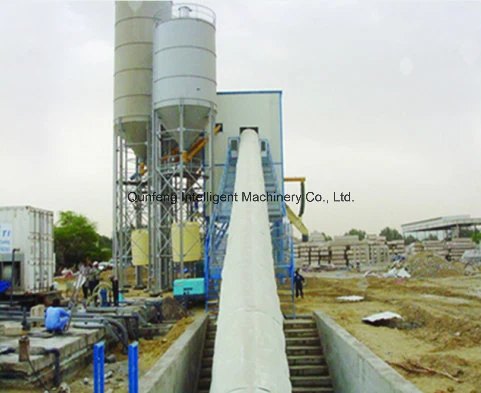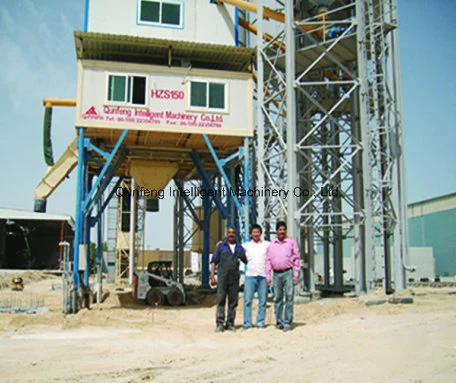 QUNFENG MACHINERY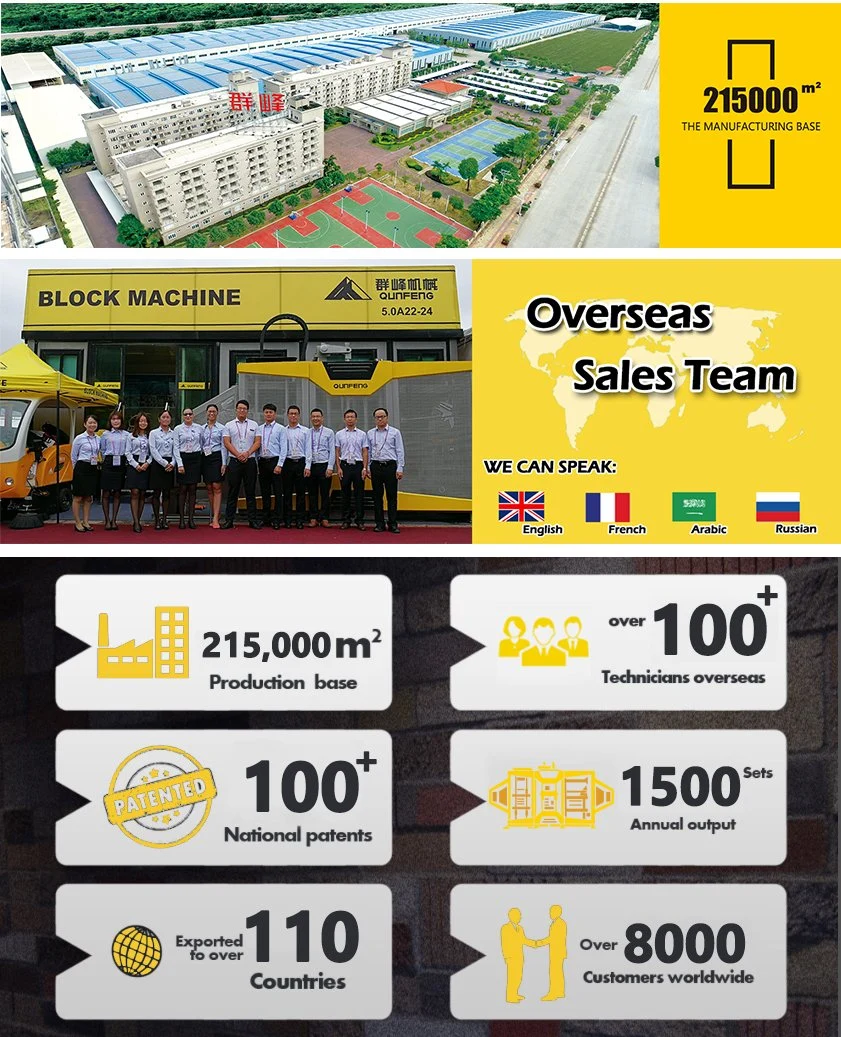 Global service system
As a model enterprise of China building material machinery, Qunfeng provides upscale and high-quality machinery with intelligent technology for their customers. Covering six continents with 7 overseas service stations and 24 domestic offices, Qunfeng has served 8000 clients from 110 countries and regions with more efficient intelligent manufacturing equipment. Qunfeng has earned great reputation in the world with its products being exported to high-level market worldwide, include Asia, Europe, South America, Oceania, Africa and North America.