JS Series Horizontal Twin Shaft Concrete Mixer Machinery Concrete mixer Used in Concrete Mixing Plant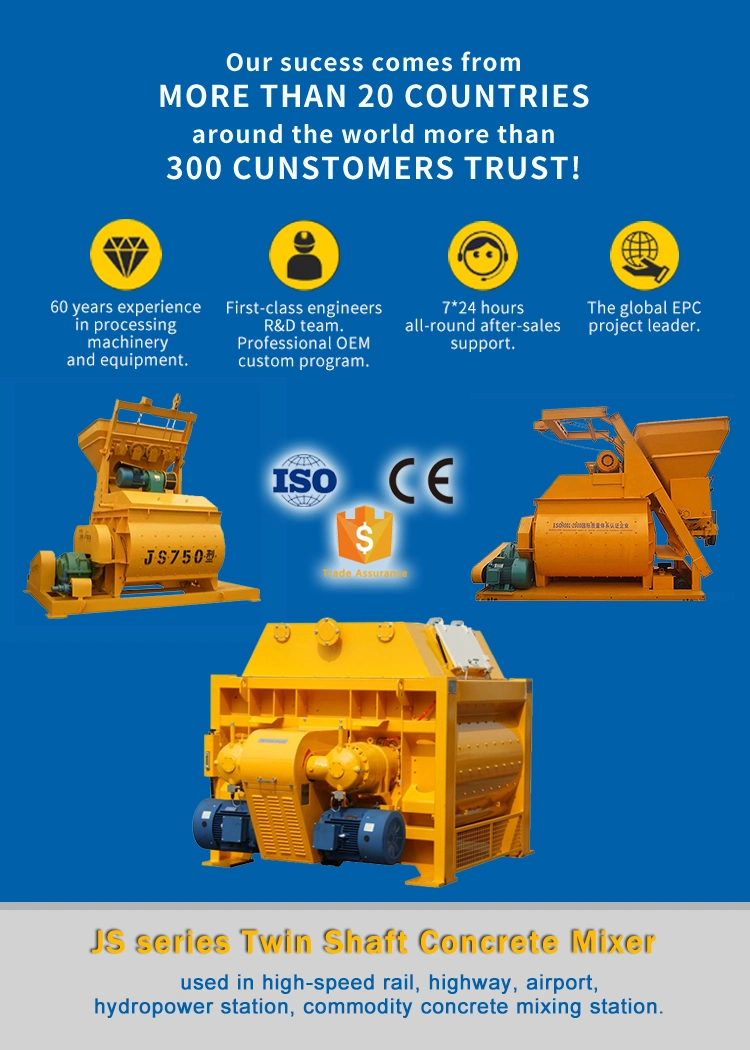 Parameter

Model
JS750
JS1250
JS1500
JS2000
JS3000
JS4000

Charging capacity(L)

1200

2000

2400

3200

4800

6400

Discharging capacity(L)

750

1250

1500

2000

3000

4000

Production capacity(m3/h)

42

75

90

120

180

240

Mixing axle rotation speed(r/min)

29.9

29.67

26.75

23.5

23.4

22.85

Mixer motor power(kw)

2*15

2*22

2*30

2*37

2*55

2*75

Librication oil pump




motor power(kw)

0.09

0.09

0.09

0.09

0.09

0.09

Hydraulic system




motor power(kw)

2.2

2.2

2.2

2.2

2.2

2.2

Electromagnetism valve




power supply(V)

DC24

DC24

DC24

DC24

DC24

DC24

Mixing time(s)

<=40

<=40

<=40

<=40

<=45

<=45

No. of mixing arm

12

12

16

16

18

22

Max diameter of




aggregate(Detritus/Pebble)

60/80

60/80

60/80

80/120

100/150

100/150

External dimensions(LxWxH)

2900x




2650x




2100

3000x




2750x




2100

2900x




3000x




2150

3450x




3000x




2150

3900x




3300x




2230

4500x




3310x




2230

Transportation dimensions(LxWxH)

2900x




2100x




2100

3000x




2100x




2100

2900x




2320x




2150

3450x




2320x




2250

3900x




2600x




2230

4500x




2600x




2230

Entire machine weight(kg)

5000

5300

6500

7500

9300

11800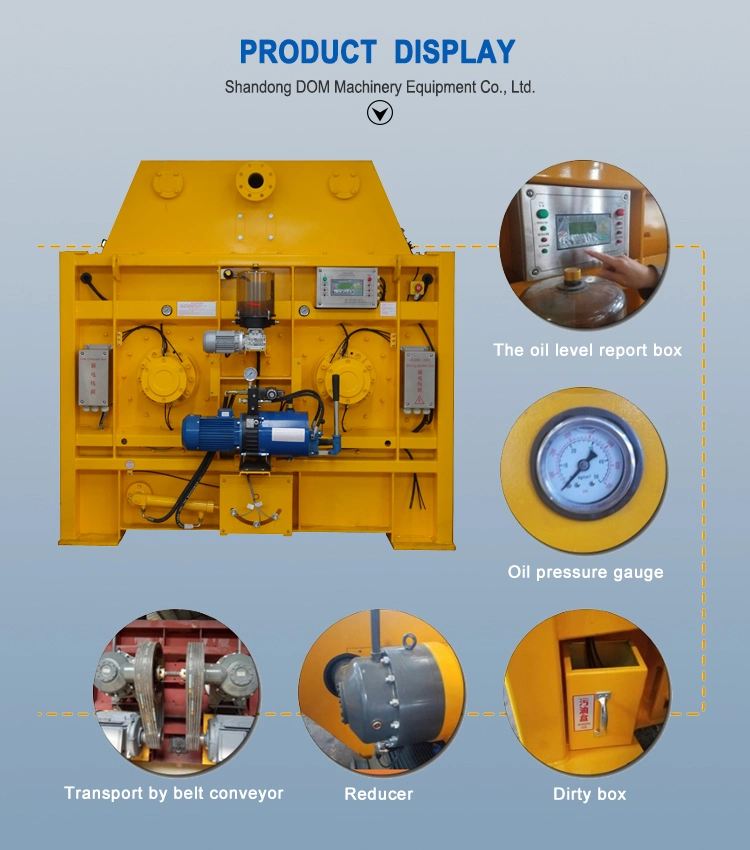 1.The mixing blade and lining board use wear-resisting-material. They have a long service life and they are convenient to dismantle and replace.
2.Driving device and shaft end sealing device using technical of ITALY
3.Discharging gate is controlled by hydraulic oil pump.
4.The mixer is reasonably designed with short mixing time, low consumption, low noise and long service life.
5.The air operated discharging is convenient and quick. There is a hopper, under the discharging gate, which is fit to the concrete mixing truck to make the discharging quickly.
6.The shaft bearing is apart from the shaft sealing which has six measures to prevent leakage.
7.The sealing parts are specially managed and well manufactured with a long service life and reliable performance.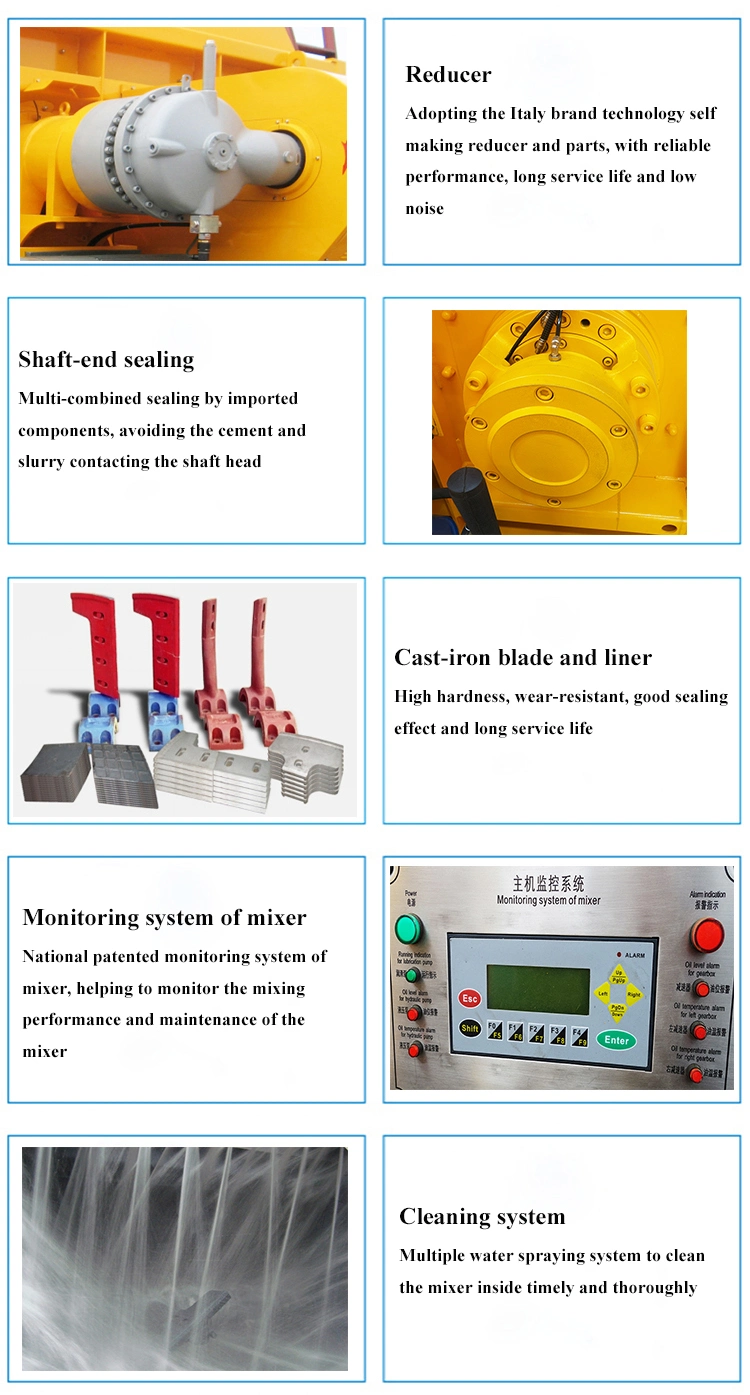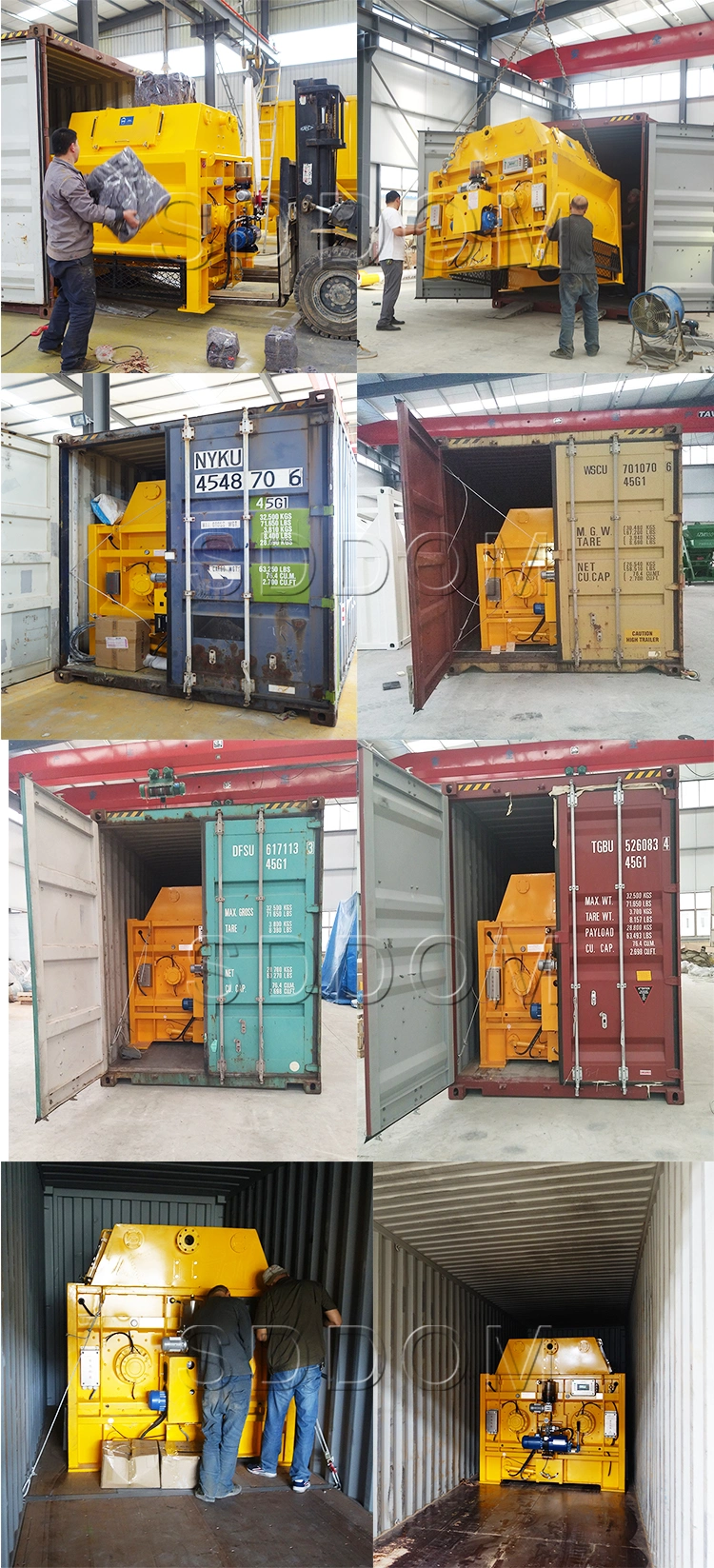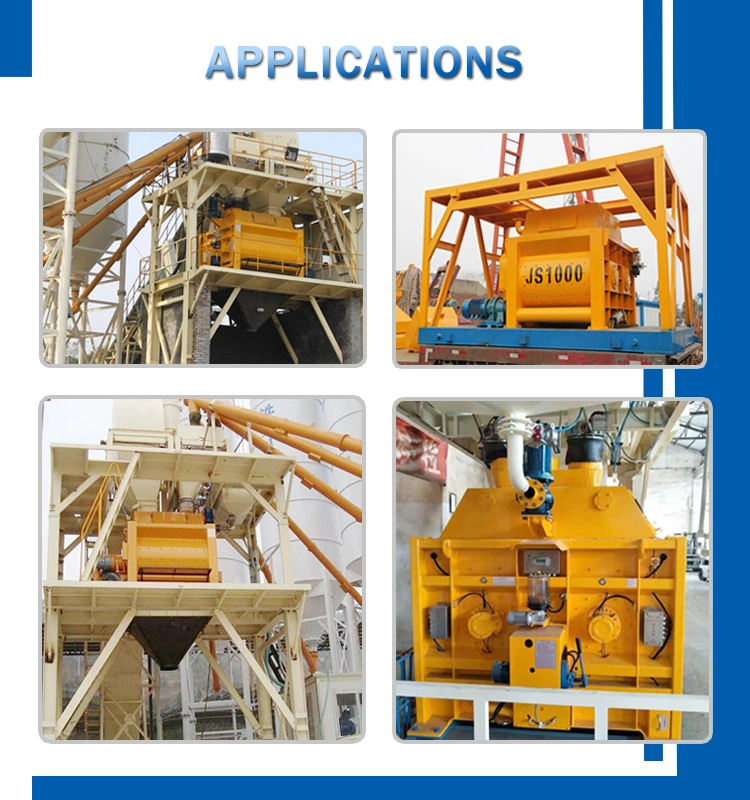 Q1: What's the capacity of concrete mixers do you have?
A: The capacity of concrete mixers ranges from 10m3/h to 240m3/h.
Q2. Q: Are you a manufacturer?
A: We are professional manufacture both for machine and spare parts.
Q3. Do you accept special orders?
A: Yes, Special order is also available because we have our own factory for design and manufacturing.
Q4. I am a foreign customers, if the machine works wrong, how your company resolved?
A: We have engineers stay abroad all the year, any problem we will help solve it first time.
Q5: Do you have CE certificate for your concrete mixers?
A: Yes, we have.