Features and advantages of Flake ice:
1. Large contact area: As its flat and thin shape, it has got the largest contact area among all types of ice.
The larger its contact area is, the faster it cools other stuff. In comparison with 1 ton of cube ice, 1 ton of
flake ice has 1799 sqm of contact area while 1 ton of cube ice only has 1383 sqm, therefore the flake ice
has got much better cooling effects than cube ice.
2. Low cost of producing
The producing of flake ice is very economical, it only requires 1.3RT refrigerating effect to make 1 ton of ice
from 16C water.
3. Perfect in food cooling
Flake ice is type of dry and crispy ice, it hardly forms any shape edges, in food cooling process, this nature
has made it the best material for cooling, it can reduce the possibility of damage to food to the lowest rate.
4. Thoroughly mixing
Flake ice can become water quickly through the rapid heat exchanging with products, and also supply the
moisture for products to be cooled.
5. Convenient for delivery
Because the flake ice fairly dry, it will not stick with others during delivery or storage.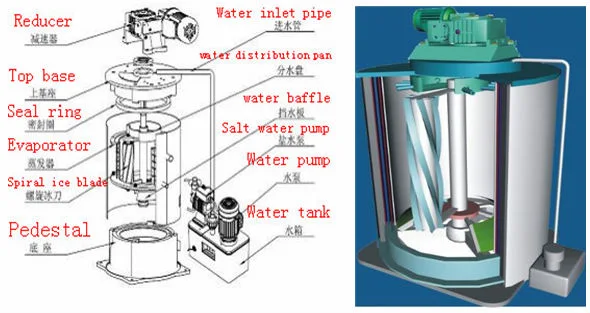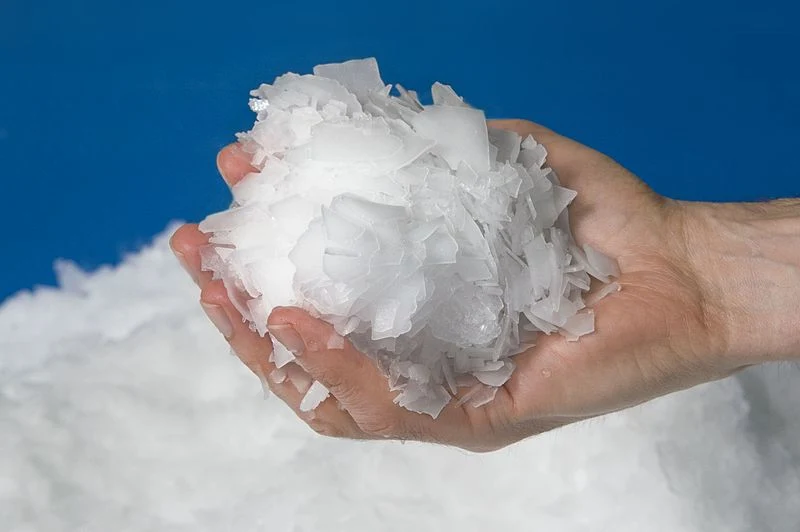 Applications:
This system can applied in the major nuclear power, water utilities, transportation construction, and so on. It can ensure the quality of large areas of concrete pouring.