CE Quality Cement Plant Crusher Machine ,Crushing Machine For Cement Hot Selling
Application:china stone Jaw crushers are widely used in the compressive strength of 320 MPa below the various materials of coarse crushing, in the broken operation. The crusher has been widely used in mining, metallurgy, chemical, building materials, roads, railways, water and other industries.
Materials:River pebbles, granite, basalt, iron ore, limestone, quartz stone, diabase, construction waste, iron ore, gold and so on.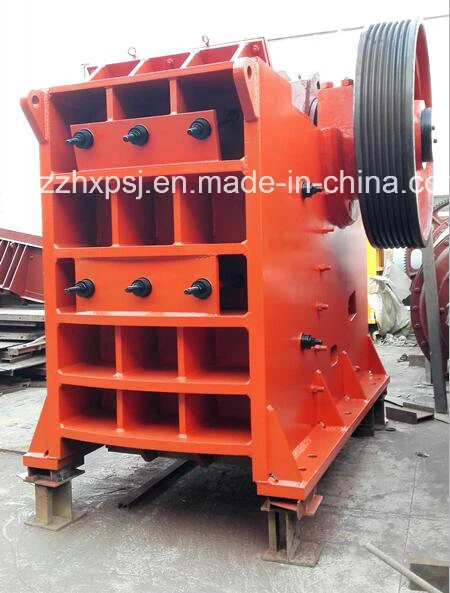 China stone crusher Working principle
The motor drives the belts and the belt wheels, and make the movable jaw up and down by the eccentric shaft. When the movable jaw descends, the angle between the fixed jaw and the movable jaw becomes smaller, and the materials can be crushed; when the movable jaw rises, the angle between the fixed jaw and the movable jaw becomes bigger; and the movable jaw plate leaves from the fixed jaw by the function of the tension rod and the spring. And then the crushed materials are discharged from the lower outlet of the crushing cavity.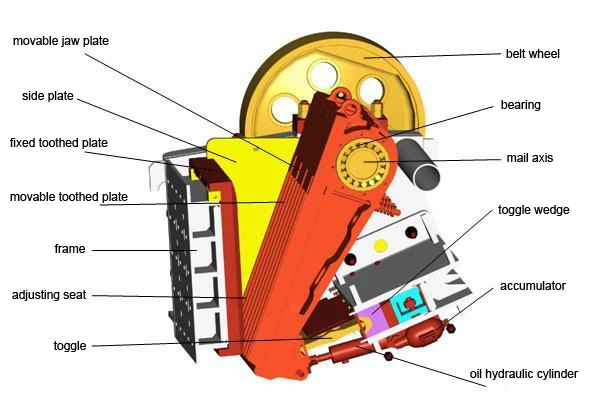 China stone crusher features:
1. Economy (save energy and current consumption)
2. High capacity (reach to 500t/h)
3. Safe and professional design
4. Low Wear (long service life of spare parts)
5. Uniform grain size and shape
6. Simple Maintenance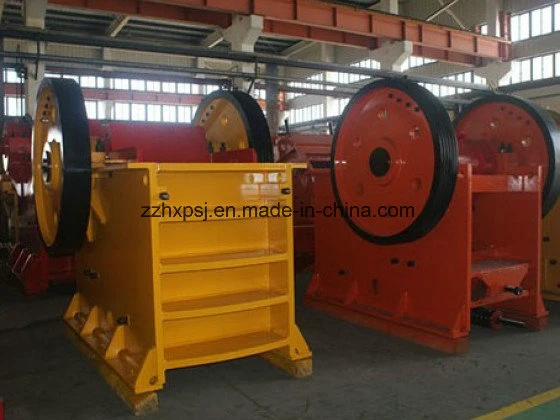 Service (one-stop service)
Pre-sale service: Selection, designing and manufacturing plant as your request.
Selling service: Designing paper, confirmation detail of sales contract
After-sale service: Installation and trial run, train operator and so on.

China stone crusher main technical paramters:
Model

Opening size
(mm)

Max feeding size(mm)

Discharging
size (mm)
Capacity
(t/h)
Motor power
(kw)
Weight
(kg)

PE-150x250

150x250

125

10-40

0.6-3

5.5

0.81

PE-250x400

250x400

210

20-60

3-13

15

2.8

PE-400x600

400x600

340

40-100

10-34

30

6.5

PE-500x750

500x750

425

50-100

20-52

55

10.3

PE-600x750

600x750

500

150-200

50-100

55

12

PE-600x900

600x900

500

65-160

30-75

75

20

PE-750x1060

750x1060

630

80-140

72-130

110

28

PE-800x1060

800x1060

640

100-200

85-143

110

30

PE-900x1060

900x1060

685

230-290

100-250

110

31

PE-900x1200

900x1200

750

95-165

87-164

110

50

PE-1000x1200

1000x1200

850

195-265

197-214

110

51

PE-1200x1500

1200x1500

1020

150-300

250-500

160

100.9

PEX-150x750

150x750

120

18-48-

5-16

15

3.5

PEX-250x750

250x750

210

25-60

8-22

22

5.5

PEX-250x1000

250x1000

210

25-60

10-32

30-37

6.5

PEX-250x1200

250x1200

210

25-60

13-83

37

7.7
About us :
Zhengzhou Hengxing Heavy Equipment Co.,Ltd is a joint stock corporation integrating with research, manufacture and sale which targeted at the large and medium sized series of heavy equipments. Our main products are stone crushing machines, sand making machine ,ball mill machine ,mineral ore dressing machines,rotary dryer,rotary kiln, AAC block making machine,coal briquetting machine,which were widely used in mineral processing and construction industry.
Our company is located at the National High-Tech Development Zone in Zhengzhou city, Henan province. Since the establishment of our company, a passel of scientific elites has been gathered with our modernized management system and accurate product positioning. Our company has set up the computer information-based management with production, CAD and CAPP on production research and processing design. Besides, our company has been equipped with powerful machines and equipments for machining, forging, rivet welding, carburization heat processing. With the long term cooperative relationship to the research institutes at home and abroad, we have introduced advanced technology, processing and detecting equipment for the development of the new products and promotion of our workmanship.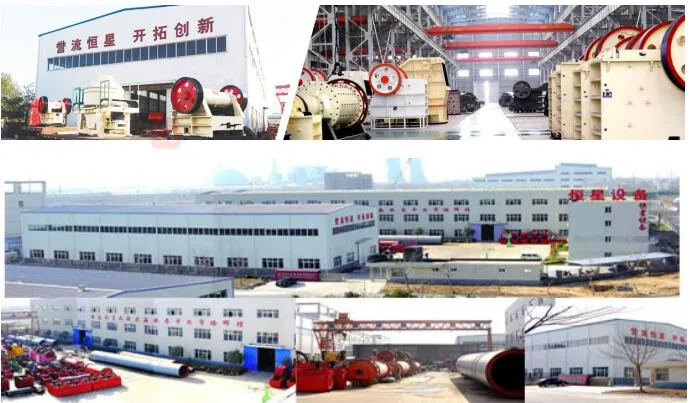 To choose the appropriate model for you, we need to know the following information, when we get your requirement information, we will send you our accurate quotation soon with additional discount:
1. What's the raw materials(such as granite) and its size(mm/inch, such as 500mm)?
2. What's the discharging size? 0-5, 5-10, 10-20, 20-40mm?
3. What's the required Capacity(tons per hour or TPH)? such as100TPH, 150TPH, 200TPH.
4. Other special requirements.
Contact us :
Sara
Mobile phone : 0086137 8347 1727


Company Website: zzhxpsj.en.made-in-china.com