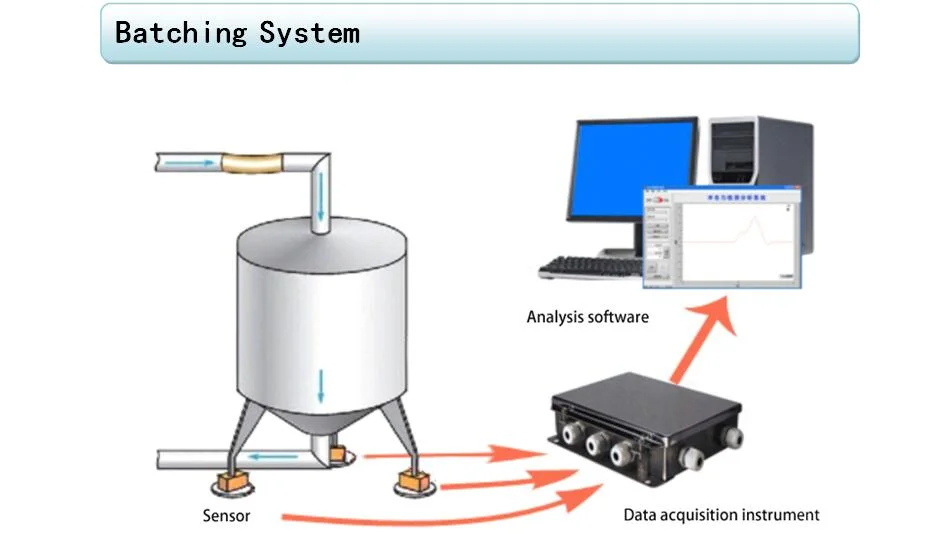 Feature
Simple and good design interface, easy to operation. Senior report statistics and other management functions, suitable for a variety of batching control requirements
With automatic and manual control mode
It has the function of automatic fall correction and precision weighting
When the material is overweighed, the system automatically deducts the surpass parts, and the deducted part is reserved for the next weighting.
The system will make up the material balance automatically when it is owe the balance.
The system will automatically peel each plate of batching and alarm when the tare weight is larger than the maximum tare weight, but it will not affect the continuous production
Can continuously arrange production,
After the last batch of one order will automatically enter the production of the next order.
Each material at the end of the discharge, immediately proceed to the next batch of ingredients
The batching sequence and delay time of each material can be flexibly set
It has the function of storage safety indication
Documents can be modified and customized, including normal printing and set printing two ways.
Industrial computer centralized control mode, good maintainability and upgradability ,and can quickly complete the special process requirements of users in real time.
Introductions
The batching system is developed successfully according to requirements of many manufacturers for the control system. The system adopts centralized control mode of industrial computer (industrial computer +A/D module +DI input card, DO output card). Compared with the traditional batching control mode, it has the advantages of low failure rate, simple installation and debugging, high stability and reliability, good maintainability and upgradability, superior performance cost ration. Especially suitable of various batching control system and upgrading of old equipments.
We are a Chinese Manufacture of load cells, torque sensors, pressure sensors, multi-axis sensors and related instruments and software, which is founded in 2011. Our products are UNIQUE DESIGNED FOR WEIGHT AND FORCE MEASUREMENT in such diversified applications as process control and factory automation. Other applications exist in numerous fields of science and industry for our load cells. SZOBTE supplies test and measurement products to many industries, especially medical, robotic, and aerospace.

We welcome the presence and guidance of every new and old customer. SZOBTE is your trustworthy partner!
Hope to establish Win-Win relationship with your esteemed company in the near future!